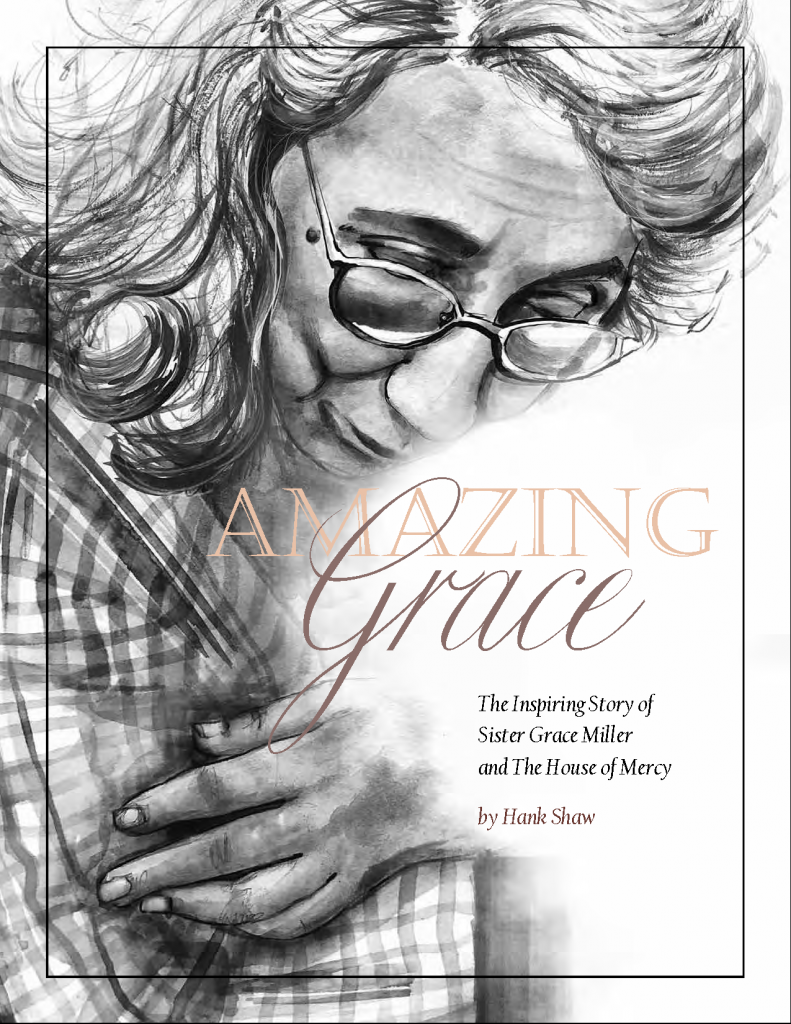 Amazing Grace: The Inspiring Story of Sister Grace Miller and The House of Mercy
Read about a life that is rare and remarkable.
Become part of our Circle of Mercy by becoming a monthly donor and receive a FREE copy!
Click HERE to order your book today.
Paperback
156 pages
ISBN: 978-0578595290
If you count each hot meal and safe bed for the night and warm coat and school backpack given away to those who desperately need them, Sister Grace Miller has authored—directly or indirectly–more than a million acts of mercy in Rochester since she founded the House of Mercy in 1985.
She has spent more than 11,000 long days serving the poorest people in our community, taking no salary for herself.
And she has become a tireless advocate for the poor and homeless.
Why did she dedicate her life to serving the poor?
And how did a young girl from a poor Italian immigrant family in Corning, New York become the founder of a mission of mercy in one of the poorest cities in the country?
This new book answers those questions. You'll also learn about:
The long walk her grandfather Rosario Mierolo made from the docks of New York City to Corning.
The role she played in the Civil Rights movement in the '60s which led to the greatest social justice achievements in Rochester history.
The night she spent trying to help homeless men find shelter in a blizzard, and how that inspired her to create a true mission of mercy that would never close its doors on people in need.
You'll also get to see what it's like to spend an entire day with Sister Grace…one day out of more than 11,000 she's given to the people who depend on The House.
Pope Francis asks this question: "If we see someone who needs help, do we stop?"
Sister Grace has been stopping for more than 35 years.
Read about a life that is as rare as it is remarkable. Order your copy of Amazing Grace today.
Please allow 7-10 days for delivery. Copies will be mailed bookrate without a cover note to minimize shipping costs.
All proceeds from this volunteer project go to The House of Mercy, 285 Ormond Street, Rochester, N.Y. 14605.