COVID-19 at The House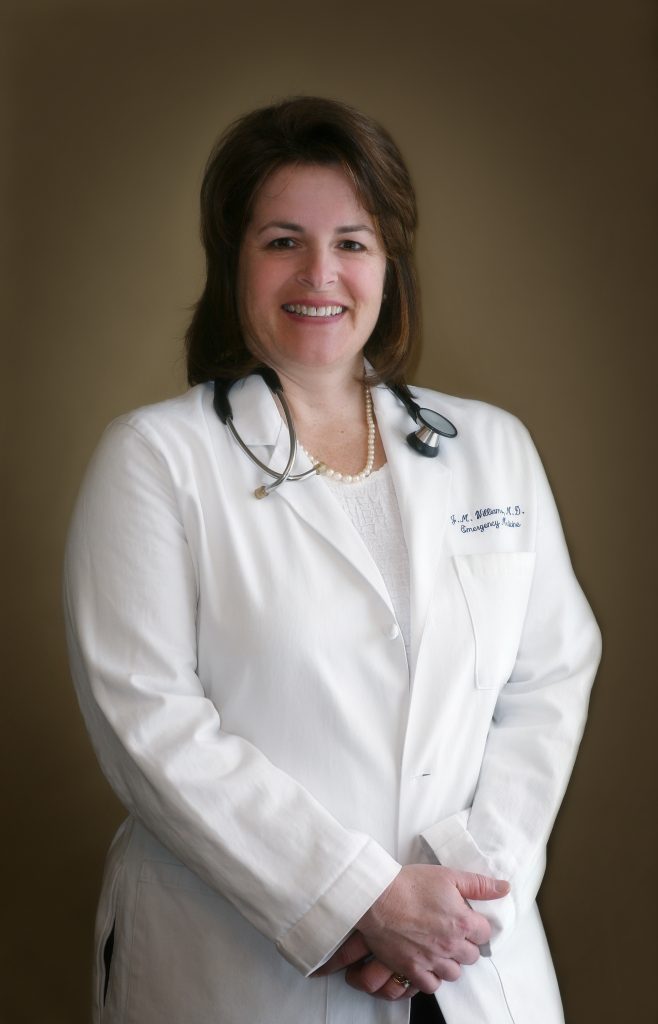 By: Janet Williams MD
Professor, Emergency Medicine ret.
Medical Director, Rochester Regional Immediate Care ret.
Shelter at home. Wash your hands. Cough into your elbow. Use a tissue and properly dispose of it. See your doctor if you aren't feeling well. The advice goes on and on. But what if you are homeless? What if there is no ready access to soap and water, hand sanitizer, tissues or medical care? Universally, efforts to contain and mitigate disease leaves out a vulnerable population: people experiencing homelessness. In Rochester, by some estimates, there are more than 900 homeless individuals on any given night, and as the pandemic has impacted economic security, the number is expected to rise.
People experiencing homelessness are more likely to suffer from chronic illness, have suboptimal personal hygiene and sanitation, frequently reside in congregate living situations with a limited ability to self-quarantine, and have difficulty accessing medical care. It comes as no surprise that this population is particularly susceptible to COVID, and nationwide, the disease is has caused thousands of deaths among our homeless.
Since the onset of the pandemic, House of Mercy began to adjust supports provided to our homeless population. Working with the county, we aimed to place symptomatic, vulnerable or exposed individuals in hotel space. With testing, hygiene protocols and other mitigation efforts, we were lucky to have made it more than 10 months since the epidemic peak without an outbreak. But, just after Christmas, 24 guests, 4 volunteers and 6 staff tested positive and, for the first time in 35 years, we were forced to close our doors for 18 long days.
The COVID task force convened as the dangerous reality of the disease was presented to our House of Mercy community. Working with my fellow board members, Sr. Grace, and our leadership team, we made some lasting changes that, while costly, are designed to keep our homeless population safe over the long term. Holding true to our mission to offer unconditional compassionate care, we:
continue to push for the repurposing of unutilized hotels for people in need of warm, socially distant shelter;
facilitate vaccinations to our population through assistance with registration, scheduling, transportation and tracking;
routinely test for COVID and track symptoms and infections among our community of guests, staff and volunteers;
keep our spaces updated to promote better hygiene among our population through increased signage, access to facemasks, PPE, hand sanitizer, shower and laundry services;
promote safety through increased intervals and standards of cleaning and an organization of our space that accommodates social distancing during sleeping, eating and socializing; and
continually update and maintain our staff training to accommodate the newest safety protocols including masking, distancing and cleaning throughout our population and shelter.
Particularly during this frigid winter, House of Mercy and I are committed to providing a physically and spiritually warm and comforting environment for the people in our city who require compassionate hospitality. The pandemic has surely exposed the critical importance of our mission, and House of Mercy has not faltered in providing hope and service to this vulnerable community.
---
Currently, as of March 2021, House of Mercy maintains the following status with regards to shelter, food and donations. Thank you for your support!
Shelter: With support from Monroe County, several of our guests, are staying in a local hotel with between 30 and 40 guests staying at The House each night.
Food: Our hot meals program is not open to the community, however still operational for those staying at The House.
Warehouse: Our warehouse is closed and not accepting donations
Donations: We are not accepting any used or gently used donations at this time, only new, unwrapped items. Thank you for understanding.
BIG Thanks to:

United Way of Greater Rochester, Konar Foundation & ESL Charitable Foundation for financial assistance during this crisis
Black Button Distilling for hand sanitizer
YourCare for reusable shopping bags.
McQuaid Jesuit HS for organizing a food drive
All who've donated food, pizza, and various meals & food
All who have donated homemade masks…we cannot thank you enough for the beautiful designs.
Pope Francis calls us to care for those who are vulnerable.
"Taking care of those who are sick or struggling with illness requires taking care of the whole person – including their spiritual needs," Pope Francis said. Offering care and healing is focused not just on "the disease of an organ or of cells but of the person in his or her entirety," he said.
We will continue to share updates as they become available including temporary changes to our services and programs. All updates will also be posted on our website. Please stay safe and healthy and continue to pray for the health and wellness of all at The House, those affected by the virus and all caretakers who are working so hard to slow this virus.
May God Bless You,
Sr. Grace
PS. You may also visit our Amazon wishlist to help where needed most.